Scott has enjoyed an eclectic career. Following 25 years in retail merchandising, marketing and senior management, he was able to draw upon that experience to create a research and advertising solution for the movie industry. In every role, he sought new ways to engage his team members to make their clients heroes to their own customers.
His knowledge of consumer behavior and how to create environments that elicit action made him a sought after consultant to retailers and other public-facing companies. Scott has worked as part of their team to create solutions that allow these brands to embrace their customers, improving loyalty and facilitating growth.
He is most passionate about building great teams and investing in the lives of his employees. He believes that it is critical to love what you do and where you have the opportunity to do it. When Scott is not pursuing excellence for his clients and his team, he can be found discovering new wines, finding new ways to love his wife, new grandson, and grown children, or putting in miles on his Peloton or road bike.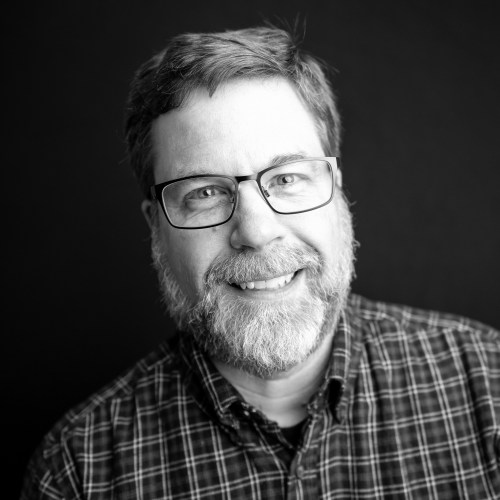 Drawing from a career spanning more than 30 years in the technical arts, Mike enjoys an encyclopedic knowledge of technology. The ability to peer into the thorniest technical problem and quickly devise an elegant solution continues to be one of his greatest assets.
As a team-builder and mentor, Mike enjoys investing in the lives of others. With a true passion for serving others, Mike makes himself available through many avenues to share his experience and knowledge. Through one-on-one training, programmed training sessions, consulting or his popular blog, Mike is a sought after voice in the technical arts.
Like a chameleon, Mike is able to adapt to current needs and become an expert in whatever field is needed at a given time. Never satisfied with his knowledge base, Mike is continually learning; exploring new ideas, technology and pushing himself into new fields.
He also tends to write about himself in the third person.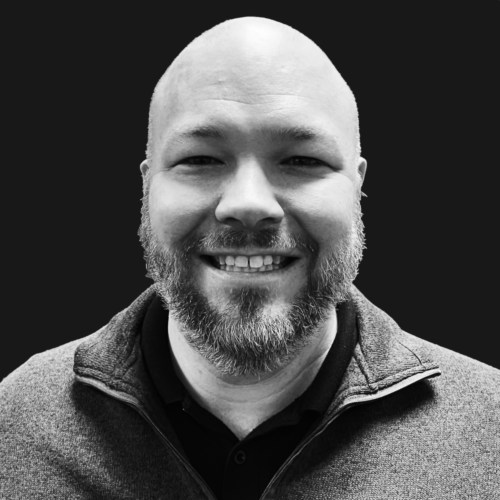 Over the last 2+ decades, Duke's career has centered around the intersection of ministry and technology. His early years on staff with for Youth For Christ and a Christian radio station led to a decade as a staff church Technical Director. Duke then joined a technology integrator where he spent the next 10 years developing new and improved processes for equipping the church while building and leading an amazing team.
Whether it's sitting down with Senior and Executive Pastors or Technical Directors, he loves getting to the heart of what they and their ministry is about and then help them maximize their impact.
Duke is most passionate about people, vision, ministry, and process, which has been evident in his work with 100's of churches and in the teams he has built.
Drawing from more than 35 years of production and integration experience, Van has a unique, some may say odd, skill set that makes him perfect for his role here at Vantage.
From touring sound, 20+ years on various church technical staff, to 10+ years in the integration industry, he understands projects from both sides of the table.
Most of all, he loves building teams and helping others realize their potential. Van loves the local church and the teams that make it happen every week.
Mission
We will accelerate the growth of community through the inspired design of technology, unrivaled care of people, and a laser-focus on financial stewardship.
Vision
To develop experiential environments that ensure clear communication of our client's message through the elimination of any barriers or distractions.
Some of our partners.
* This is a partial list. Check back often for updates.
Start a conversation
Let us know how we can help you tell your story.